The 2015 Civil War game between the Oregon State Beavers and the No.18 Oregon Ducks will be the 119th rendition of the long running rivalry. The Ducks currently hold the lead in the all-time standings at 62-46-10 and are heavily favored to add another win to that total this Friday.
The Beavers meanwhile are coming off an absolute pounding last week at the hands of the Washington Huskies 52-7 and have lost their last eight consecutive games dating back to mid-September. [sc:NCAA240banner ]This one should be a walk in the park for the AP Top 25 ranked Ducks who are currently riding a five-game win streak of their own. Want to read more on this one? Check our full Oregon State-Oregon game preview here.
By the way, do you have a little rivalry fever? So do we. Make sure to also check out our Apple Cup Preview, Iron Bowl Preview and Egg Bowl Preview while you're here. 

[sc:NCAAFArticles ]
Oregon State vs. No.18 Oregon Civil War Preview
Where: Eugene, Oregon
When: Friday, November 27, 4:00 PM ET
Line: Oregon State (+35) at No.20 Oregon (-35) – view all NCAA Football lines
TV Broadcast: FOX SPORTS 1
Civil War History
This rivalry dates back 121 years to 1894, remember those days? It was a much simpler time, especially for Oregon State. They won the first Civil War and it almost feels like that was actually their last win. All jokes aside, the overall series is heavily swinging in the Ducks favor but it wasn't always that way. The Beavers were dominant in the 60's and 70's, winning eight in a row at one point. Ever since though, it's been mostly green and yellow across the board. Oregon State has only won nine Civil War games and tied once since 1974. The Ducks have won the last eight in a row and will be hungry for their ninth this Friday.
Betting on the Oregon State Beavers (2-9, 0-8 Pac-12)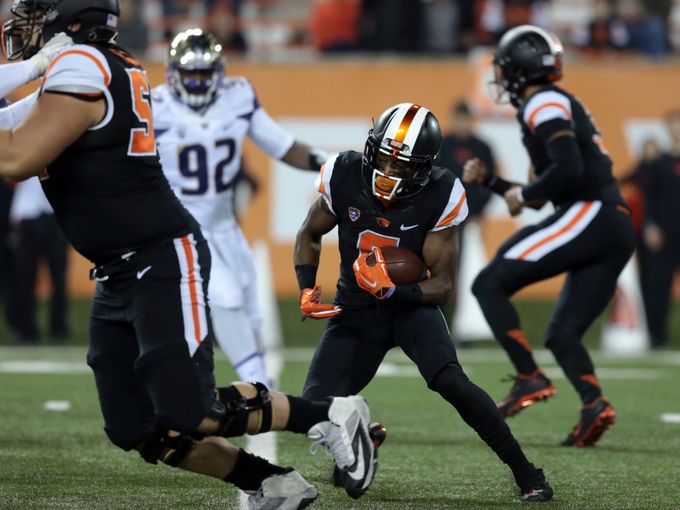 Really? You're betting on the Oregon State Beavers? May we ask why? Well, you've got guts kid.
If you're thinking about betting on the Orange and Black, here's what you need to know. The Beavers defensive set has been abysmal this season. The team has lost eight in a row, including a humiliating 52-7 defeat at the hands of the Washington Huskies at home last week. They gave up four touchdowns and only knocked down two of Jake Browning's passes all game. That's right, the freshman QB went 18 of 20 against the Beavers pass defense.
Oregon State has had a year to forget but they have had a few bright lights. One of which being the play of  freshman quarterback Seth Collins. He's thrown for 891 yards and six touchdowns in seven games this season. He's missed the last four weeks due to injury but may make a miraculous return in this one. The other bit of good news for bettors everywhere, is that the Ducks are favored by -35 points. We're not saying the Beavers will win the game, but a 35-point margin is a hell of a hill to climb.
What's hilarious is that it looks like a school prank has already taken place on the game's Wikipedia page. Oregon has apparently already won the game in a huge shootout and shutout fashion. We're not so sure it's going to play out that easily though.
Over-Under: 71.0          Point Spread: +35.0       Money: -110
Create a betting account now and put your NCAA college football predictions to the test!
Betting on the No.18 Oregon Ducks (8-3, 6-2 Pac-12)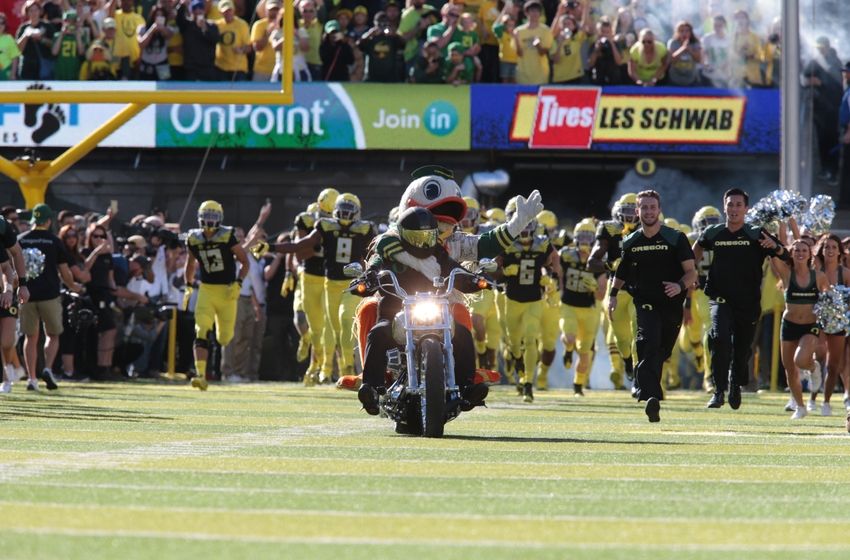 The Oregon Ducks are entering Friday's contest riding a mean five-game win streak which includes a 48-28 win last weekend over bitter rival USC. They've put over 25 points on the board in each of those wins and are led by QB Vernon Adams Jr. Since his return to the lineup he's tossed for over 300 yards and four or more touchdowns in each of his three games.
The Ducks are not going to light the world on fire this season. Along with Washington State though, they are easily one of the hottest teams in the Pac-12 conference this season. They likely shouldn't have too much trouble wiping the Beavers off their cleats in this one. The only question is, can they beat the spread?
Over-Under: 71.0        Point Spread: -35.0         Money: -110
Writer's Prediction
Oregon State might score first but they certainly won't score last. Oregon wins with ease 48-10.
[sc:NCAA490banner ]
2,671 total views, 1 views today
Comments
comments