For the past few weeks, many sports fans have been going nuts from all the exciting hoops action happening around the NBA and in the on-going NCAA Tournament. But the spotlight's bound to move away –just a little bit—from the hardwood, as the 2016 MLB season is set to commence next week.
That being said, it's that time again to check out which among all the 30 teams out there are looking primed to win it all this year. Read on below for a quick look at the favorites, the top sleeper and one long shot in the upcoming baseball season.
Meanwhile, March Madness is about to reach its climax and you better check out our breakdown of  the Final Four participants: Oklahoma Sooners, North Carolina Tar Heels, Syracuse Orange and Villanova Wildcats.
Sports News and Predictions
2016 MLB World Series Futures Preview and Prediction
Favorites
Chicago Cubs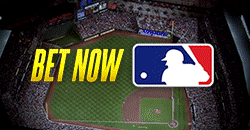 Chicago's chances of finally making an appearance in the World Series for the first time since 1945 are looking real good. And the reason for this won't just be because of Jake Arrieta, who won the NL Cy Young Award and led the majors in wins (22) last year.
During the offseason, the Cubs upgraded their roster by adding John Lackey, Ben Zobrist and Jason Heyward. Heyward, in particular, should prove to be the biggest acquisition, as he provides another hard-hitter that the team can consistently put its trust on. The former Cardinal is fresh off a very solid 2015 campaign, during which he had 60 RBIs, 13 HRs and a career-best .293 batting average.
Overall, this influx of veterans will provide the Cubs, who are priced at +500 to make and win the World Series this upcoming season, more talent and much-needed experience to make them such a dangerous threat to the reigning champions—the Kansas City Royals.
Kansas City Royals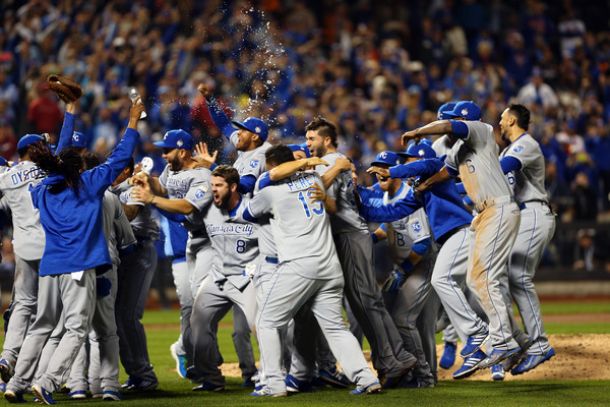 Speaking of the Royals, they are priced at +800 to repeat as the World Series champions. Yes, they've lost a few of their key batters in Alex Rios and Ben Zobrist, but Kansas City should still be able to make a valiant stand in defending its title this coming season.
Key to the Royals' success will be the strength of their bullpen and offense. They have four strong starters in Yordano Ventura, Edinson Volquez, Ian Kennedy and Kris Medlen. Medlen, in particular, is expected to have an interesting season after being limited for the previous two seasons due to a pair of Tommy John surgeries.
Meanwhile, the team's offense still appears quite solid despite the aforementioned hitters, Rios and Zobrist, gone from the lineup. The trio of Lorenzo Cain, Kendrys Morales and Eric Hosmer will continue to light up the plate for the Royals, who finished sixth in the AL in runs (724) and 14th in homers (139) last year.
New York Mets
Even with a relatively inexperienced pitching staff last season, the New York Mets (+800) managed to shock the baseball world with a trip to the World Series. They fell short of bringing home the trophy, but their accomplishment deserves some attention nevertheless. And speaking of which, a lot of attention is going to be on them even more this year.
The Mets are the team-to-beat in the NL East right now and their fans are expecting them to have another successful run.  That's definitely easier said than done, but New York's chances of doing so looks pretty good thanks to a talented starting rotation headlined by the pair of Jacob deGrom and Matt Harvey.
On offense, this team remains lethal with Yoenis Cespedes, who chose to re-sign with the Mets in the offseason, still on the roster. Plus, the additions of Neil Walker and Asdrubal Cabrera should be able to stabilize the middle-infield defense and lessen the impact of Daniel Murphy's departure.
Sleeper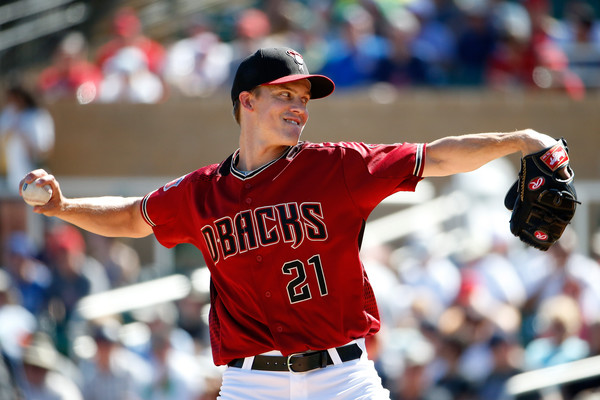 Arizona Diamondbacks
2016 might just be the year for the Arizona Diamondbacks (+2,500), who made couple of offseason moves that were felt across the globe.  They fired pitching coach Mike Harkey and then added the pair of premiere hurlers in Zack Greinke and Shelby Miller. These two, along with Patrick Corbin and Rubby De La Rosa, gives Arizona such a formidable starting rotation.
Of course, let's not forget that the D-Backs, who ranked fourth-best in the major with 4.44 runs per game in 2015, have Paul Goldschmidt and A.J. Pollock to lead the way on offense. The two combined for 53 home runs, 77 doubles and 186 RBIs last season.
Long Shot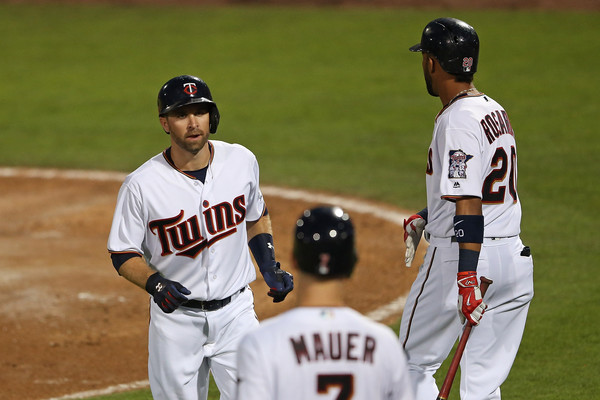 Minnesota Twins
A trip to the World Series for the Minnesota Twins (+5,000) this year may be too much of an exaggeration, but there are a handful of reasons to pin your hopes on this team.
The Twins surprised many by going 83-79 in 2015, which was good for a second-place finish in the AL Central.  Second baseman in Brian Dozier was a testament to this relatively successful campaign by making his first All-Star selection, while pitcher Glen Perkins made his third-consecutive appearance. Both are bound to continue helping this club be even more competitive this year.
Moreover, hitting will still be the name of the game for the Twins, who scored 696 runs (8th-most in the American League) last season. They have a number of improving pieces on their batting lineup and their most notable offseason-acquisition in Byung Ho Park seems to be fitting in well as Minnesota's designated hitter. Park has been showing a lot of promise in the preseason, owning a triple-slash line of .333/.333/.333 across 10 games.
Writer's Prediction
Chicago (+500) wins it all this season.
Create a betting account now and start cashing in on all the upcoming action in the 2016 MLB season.

Comments
comments