The Mountain West tournament is looking quite predictable. The regular-season champion San Diego State Aztecs, who went 16-2 in conference play, are the favorites to take home the title and get the automatic bid to the Big Dance. But if there's one team who might just have enough experience and talent to make things interesting, it's going to be the second-seeded Fresno State Bulldogs or the third-seeded Boise State Broncos.
Let's now take a closer look at the field of the MWC tournament through our preview below.  And while you're at it click here to check our breakdown of the ACC tournament.
March Madness News & Predictions
2016 Mountain West Conference Tournament Preview
Favorites
San Diego State Aztecs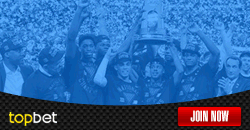 San Diego is trying to become just the second Mountain West club to win both the regular season and conference tournament title. The chances of that are looking good right now thanks to their overwhelming defense. They are No. 1 in field goal defense (37.0%) and No. 5 in both points allowed (60.2) and three-point defense (29.2%).
As for the offense, the Aztecs will rely on the young trio of Jeremy Hemsley, Trey Kell and Winston Shepard. All three are scoring double-figures for the team this season and Hemsley, in particular, leads the way with 13.1 points per contest.
Fresno State Bulldogs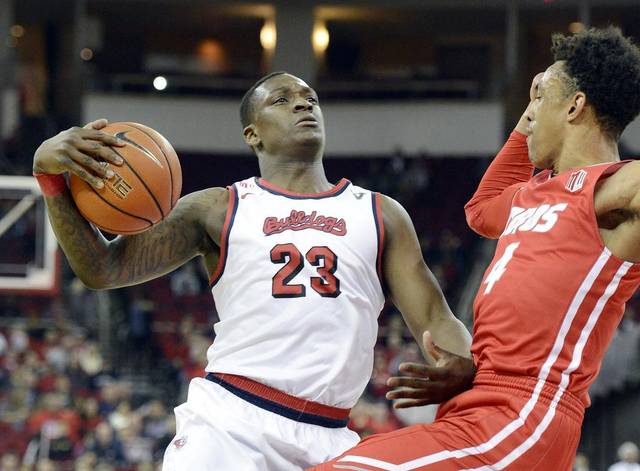 In the beginning of the season, Fresno State was actually one of the most undervalued teams in the MWC. But surprisingly, the Bulldogs went 13-5 in league-play, which is good for a second-place finish in the standings.  And more importantly, they'll also be entering the tournament as winners of their last six contests.
The pair of Marvelle Harris and Karachi Edo has been their most reliable scorers without question. Both ended the regular-season on a high note, averaging 29.7 and 12.3 points respectively in their last three games. So long as these two continue playing efficiently, the Bulldogs are going to be in a very good position to come out on top at the end.
Boise State Broncos
Boise State has been inconsistently good this season. There are stretches when they play like a title contender and the opposite.  But this could possibly be part of their plans to surprise us in this tournament.
Yes, they stumbled at the end of their campaign, which was highlighted by a loss to San Jose State in their season finale. Nonetheless, the Broncos could potentially be as good as everyone expected them to be in the first place. They have the experience and firepower with James Webb III (15.8 PPG), Anthony Drmic (13.4 PPG), Mikey Thompson (11.9 PPG) and Nick Duncan (11.2PPG) leading the charge on offense.
Sleeper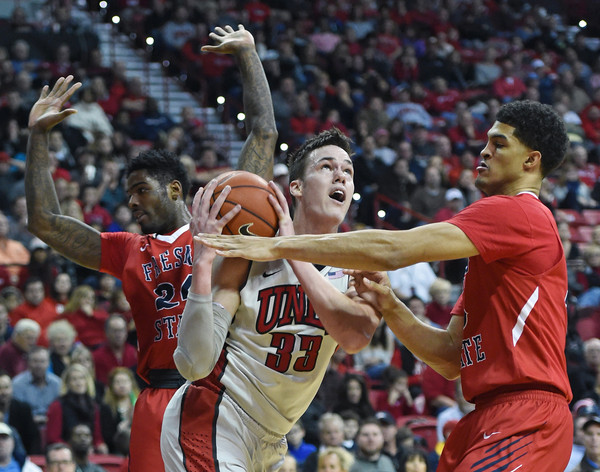 UNLV Rebels
The Rebels have never won this tournament since 2008 and have only reached the finals once in the last five years. It's also been a relatively awful 2015-16 campaign for them, finishing with just an 8-10 conference record. But nevertheless, they have some promising youngsters like Stephen Zimmerman Jr. (10.7 PPG and9.1 RPG) and Patrick McCaw (13.9 PPG) on the team that could help them pull off some upsets.
Long Shot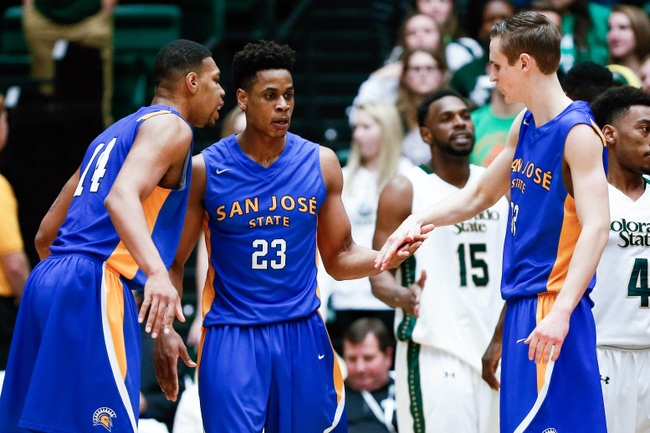 San Jose State Spartans
It's safe to say that 11th-seeded San Jose State won't be taking home the conference title. But it's worth keeping in mind that the Spartans march into the opening round (versus Colorado State) fresh off a big upset win over Boise State last Saturday, 68-63. And that said, expect the Spartans to at least come out very aggressive and compete relatively well.
Writer's Prediction
SDSU stays sharp all the way and books a ticket to the Big Dance.
Create a betting account now and start going crazy for college ball this March.

Comments
comments