Freak show alert! Ken Shamrock and Royce Gracie will face off for the third time in mixed martial arts. You read that right. Ken Shamrock and Royce Gracie will meet for the third and potentially final time in Bellator 149. But that's not all. The ever popular Kimbo Slice returns to the Bellator cage against rival Dhafir Harris in a heavyweight bout.
Don't hide it. You know these two matches—no matter how freaky they are—definitely have your undue attention for Friday night. Let's take a look at these two tasty fights, as well as three others spicing up the evening.
Get more MMA action with our complete preview for Sunday's UFC Fight Night 83 headlined by Donald Cerrone and Alex Oliveira.
Sports News and Predictions
Bellator 149: Shamrock vs. Gracie Preview
Light Heavyweight: Ken Shamrock vs. Royce Gracie
Line: Ken Shamrock (-125) vs. Royce Gracie (-105) – view all Bellator 149 lines
It's a throwback for the ages when 52-year-old Ken Shamrock (28-16-2) meets 49-year-old Royce Gracie (14-2-3) in the main event of Bellator 149. While it certainly is a head-scratcher that two 50-something year olds headline an MMA card, it certainly makes a lot of sense for those nostalgic about the old school days.

$50 Free to bet on UFC! Open an account and deposit $100 to claim.
Shamrock and Gracie first met in the semifinals of UFC 1, when there were basically no rules, time limits or judges. Events were held in tournament formats as a field of eight tested their mettle against each other's respective arts. Gracie wound up winning that fight with a rear-naked choke, using his Brazilian Jiu Jitsu gi to aid in ending the fight.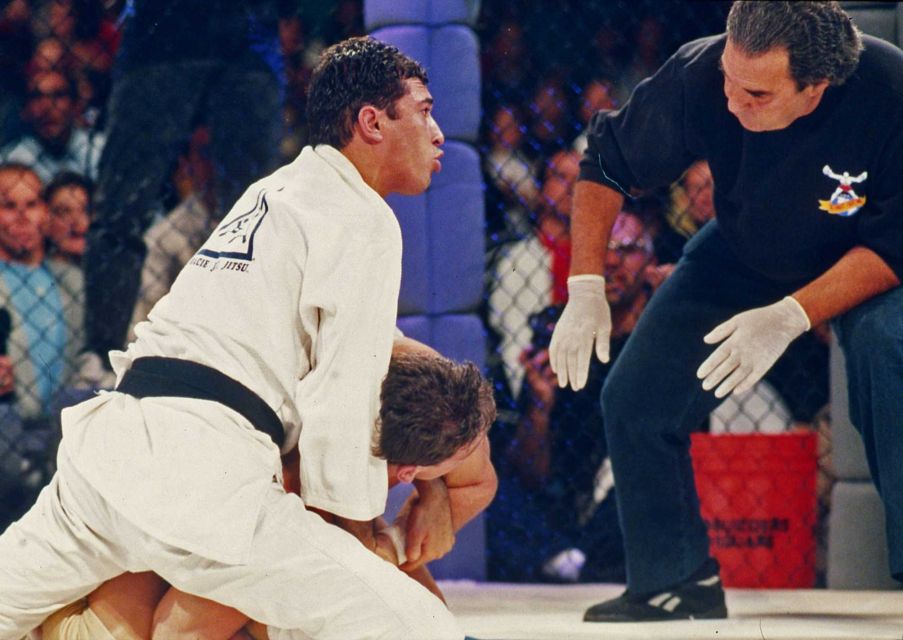 The two met much later on in the UFC's first super fight in UFC 5. Shamrock managed to beat up Gracie for most of the 36 minutes they spent fighting each other. But since there were no judges, the bout was declared a draw.
What exactly motivates these two legends to keep fighting well into their fifties? The answer seems simple for Shamrock. He had a splendid outing against Kimbo Slice, securing a takedown and locking in a rear naked choke in June 2015. He wanted to close out his career as a mixed martial artist on a win. But alas, Slice had around a 30-pound weight advantage against Shamrock. He broke the choke and proceeded to knock out the aging fighter.
Gracie has been out of action since 2007. He also lost to a much smaller Matt Hughes in 2006, when he was battered en route to a technical knockout loss. The sixth-degree Brazilian Jiu Jitsu black belt may just be looking for another big payday. He doesn't seem all too motivated to keep on winning. But he does have some bonus points for training some vicious elbows…not!
Writer's prediction: Shamrock (-125) is the bigger and stronger fighter. His striking should also be light years better than Gracie at this stage of their careers. Shamrock wins by unanimous decision.
Heavyweight: Kimbo Slice vs. Dhafir Harris
Line: Kimbo Slice (-240) vs. Dhafir Harris (+180) – view all Bellator 149 lines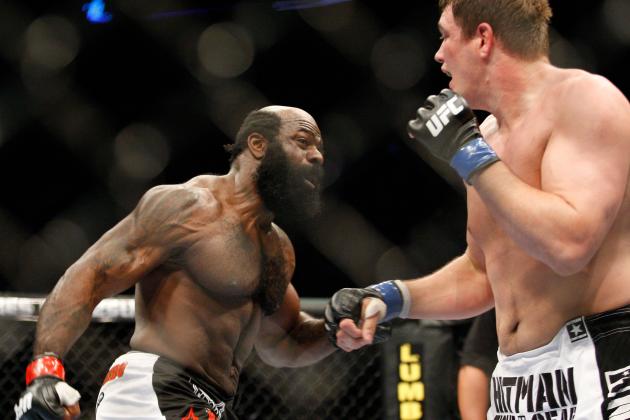 It's time for the inaugural World Street Championship of Dade County Florida between Kimbo Slice (5-2) and Dhafir "Dada 5000" Harris (2-0). Not really. But the two legitimately dislike each other enough to make this one hell of a brawl. We already know what Kimbo wants to do: knock Dada 5000 silly with his mean fists.
Dada 5000 sounds like a killer robot's name. Sadly, nobody programmed any striking or grappling ability in him. He only has power, size and windmill punches. He's horrible. He'll be too easy to counter with his chin up in the air for a quick knockout.
Writer's prediction: Kimbo (-240) gets the first round knockout to be the undisputed king of the streets.
Light Heavyweight: Emmanuel Newton vs. Linton Vassell
Line: Emmanuel Newton (-140) vs. Linton Vassell (+110) – view all Bellator 149 lines
Emmanuel Newton (25-9-1) is sinking in the Bellator Light Heavyweight Division. He first lost his championship to an elite grappler, Liam McGeary. He then lost his comeback fight against another elite grappler, Phil Davis. He gets a shot to break his two-fight losing streak with a rematch against Linton Vassell (15-5, 1NC).
Vassell is another of the division's good grapplers. He gave Newton hell in their championship match in October 2014, winning the first two rounds due to a dominant ground game. But he ran out of gas as he eventually tapped out to a rear-naked choke in the fifth round. Given just three rounds to work this time, Vassell could eke out a decision much more easily.
Writer's prediction: Newton struggles against good grapplers. Vassell (+110) dominates the fight en route to a unanimous decision victory.
Lightweight: Melvin Guillard vs. Derek Campos
Line: Melvin Guillard (-320) vs. Derek Campos (+240) – view all Bellator 149 lines
Melvin Guillard (32-15-2) is one of the disappointments in MMA. He had the makings of a champion: strength, speed and explosiveness. He had the power to knock opponents out with one punch or kick. But he never had the mentality to compete with the best, and as evidenced by his first Bellator fight, not even against mediocre opponents.
Guillard dropped a split decision to an up-and-coming Brandon Girtz last August. But his next opponent, Derek Campos (15-6), isn't really a very good fighter. He's lost his last two fights in the first round against Girtz and former champion Michael Chandler.
Writer's Prediction: Assuming Guillard has his head in order, he dusts Campos within a round. Guillard (-320)by knockout.
Featherweight: Emmanuel Sanchez vs. Daniel Pineda
Line: Emmanuel Sanchez (-150) vs. Daniel Pineda (+120) – view all Bellator 149 lines
Emmanuel Sanchez (12-2) is a solid all-around fighter. He has a serviceable striking game to help him hang with opponents on the feet. But he really excels when he can implement his wrestling and jiu jitsu games. Five of his 12 victories have come by submission. He gets his next test against veteran Daniel Pineda (21-11).
A solid grappler of his own, Pineda has won three-straight fights by submission. But he seems to struggle when fights enter deep waters, having never won a decision in his career.
Writer's prediction: Sanchez (-150) grinds out a decision.
Create a betting account now and win big on exciting MMA action.

1,817 total views, 1 views today
Comments
comments