The buzz is growing louder each day about the upcoming NFL season. Soon, the action on the field will be back and the weekly football action will cause madness from every corner of the nation. Read on for everything you need to know about the Kansas City Chiefs and for more AFC West preview fun check out our look at the San Diego Chargers here.
The Kansas City Chiefs are looking to sustain their good showing in their first season under head coach Andy Reid, despite a gut-wrenching playoff loss that ended their campaign. Can the Chiefs take a big step forward to the Super Bowl? Read more NFL team previews here.
[sc:"Football Articles" ]
Kansas City Chiefs Team Preview for the 2014/2015 NFL Season
Overview
2013 Regular Season Record: 11-5 SU/9-7 ATS
From a two-win team to a playoff team. Coming off a terrible 2-14 SU season, the Kansas City Chiefs jumped to a 11-5 record last season thanks to their new head coach, Andy Reid, and quarterback Alex Smith.
[sc:NFL240banner ]The Chiefs were the last undefeated team standing until the Denver Broncos served them with a dose of reality in Week 11. The wheels fell off after that as Kansas City lost five of their next seven games, but they still reached the playoffs as a Wild Card team. However, they squandered a 28-point lead as fell to the Indianapolis Colts, 44-45, in a game that put the "wild" in Wild Card.
The Chiefs improved their passing game mightily with Smith (3,313 passing yards, 60.6% completion, 23 TDs). However, the bulk of the Chiefs' offense runs through the backfield and, more specifically, running back Jamaal Charles.
Charles (1,287 rushing yards – No. 3 overall) spearheaded the Chiefs' rushing game which ranked 10th with 208.8 yards/game, and scored 12 of its 19 rushing touchdowns.
Kansas City is priced +600 to win the AFC West and +1,600 to cop the AFC title next season.
Create a betting account now and cash in on the fate of the Chiefs next season.
Offseason Highlights
Next season will be a challenging one for the Chiefs. Smith doesn't have a great receiving corps to sling the ball to, and the offensive line suffered losses in Branden Albert, Jon Asamoah, and Geoff Schwartz, which means the passing and rushing attacks of the Chiefs could see a decline in production if their protection needs will not be addressed.
The Chiefs drafted Oregon receiver De'Anthony Thomas in the fourth round to add to Smith's limited weapons. He'll take the place of Dexter McCluster, who departed for the Titans during free agency, and has the potential to continue McCluster's legacy of thrilling kick returns.
Kansas City used their first two draft picks on Auburn defensive end Dee Ford, who was drafted 23rd in the first round, and Rice cornerback Phillip Gaines (87th overall). The Chiefs also drafted Georgia slinger Aaron Murray. But with Smith and Chase Daniel ahead in the QB depth chart, Murray will likely spend the season on the sideline as he fully recuperates from a torn ACL.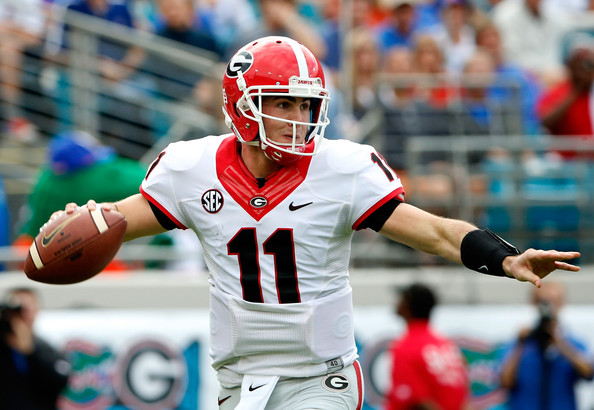 Aside from a tattered offensive-line, whose holes were results of free agency, the Chiefs also had a big loss in the secondary. Pro-Bowler cornerback Brandon Flowers was cut by Kansas City in a cap-space clearing move, and the savings are likely to be used to work out extension deals for Alex Smith and/or linebacker Justin Houston.
Other developments over the offseason include re-signing safety Husain Abdullah, signing defensive tackle Vance Walker (three years, $10 million) and LB Joe Mays (two years, $6 million).
Key Betting Matchups of 2014 NFL Season
With a .559 strength of schedule – No. 7 overall – the Chiefs are in for a tough early schedule with three games against three teams that played in conference championship games last season, including the Broncos and the New England Patriots.
September 14 – at Denver Broncos
The Chiefs snacked on horrible teams last season on their way to a 9-0 SU before their Week 10 bye. When they finally met a legitimate contender in the form of Denver, the Chiefs were exposed and got beaten up by Peyton Manning and crew, 27-17.
Kansas City don't have to wait that long to meet a contender next season, as they're scheduled to travel to Mile High City in Week 2 for their first road game. The Chiefs are 3-1 ATS in their last four games away from home.
September 29 – vs. New England Patriots
Just two weeks after facing Peyton Manning, the Chiefs get a visit from another future Hall-of-Famer QB when Tom Brady and the Patriots troop to Arrowhead Stadium on September 29.
Writer's Prediction
Kansas City won't make the Playoffs and come up short of clearing their regular season wins line of 8.5. They finish with an 8-8 SU record.
[sc:NFL490Banner ]
1,550 total views, 2 views today
Comments
comments