There's no madness in March Madness unless there are surprising upsets, right? Well, the 10th-seeded Syracuse Orange have certainly lived up to the role of dark horses in this year's tournament, and unexpectedly made it all the way to the Final Four for the second time in four seasons.
Standing in the way of the Orange's national title run are the top-seeded North Carolina Tar Heels, who have looked every bit like the Division I powerhouses at the Big Dance. Although the Tar Heels appear to have a significant edge over their ACC rivals in their upcoming clash on this Saturday, do the experts from the internet unanimously agree to that notion as well?
Let's find out what the analysts have to say about this thrilling Final Four duel below. And to find out how the pundits have weighed-in for the other NCAA Tournament semifinal bout, head on over to our experts picks feature for Villanova vs. Oklahoma right after this.
March Madness News & Predictions
Experts Picks for the North Carolina vs. Syracuse Final Four Game
Bleacher Report
| Expert | Prediction |
| --- | --- |
| Kerry Miller | North Carolina 81-65 |
| Jared Johnson | North Carolina 80-63 |
| Danny Webster | North Carolina |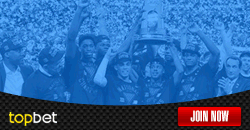 No surprises here from the folks over at Bleacher Report, as Kerry Miller, Jared Johnson and Danny Webster all went with UNC as this Saturday's victor.
All three columnists praised the Orange for making it this far into the Big Dance under the circumstances, but they also collectively agreed that North Carolina's white-hot streak (nine-straight wins to date) behind great depth and excellent work on the glass will prove to be insurmountable for Jim Boeheim's team.
It's worth noting that only seven Syracuse players have seen action in the tournament, and that while the Orange's 2-3 zone has baffled a lot of March Madness hopefuls in its wake, it's a scheme that struggles to crash the boards in essence.
With that in mind, the Tar Heels are expected to gobble up rebounds in bunches against one of the worst rebounding teams in the nation. Here's a scary statistic that B/R's Miller raised to put things into better perspective: North Carolina allowed just 70 defensive rebounds to their opposition in the tournament, while the team hauled in a total 59 offensive rebounds alone.
USA Today
| Expert | Prediction |
| --- | --- |
| Scott Gleeson | Syracuse |
Syracuse finally found a backer in USA Today's Scott Gleeson, who highly believes that the team's unbelievable momentum and tenacity will not only beat the Tar Heels on Saturday, but also bring home the school's second national title when all is said and done.
Unlike Bleacher Report's analysts, Gleeson trusts that the Orange's zone defense is truly a force to be reckoned with in this tournament. He cited that the 75-70 loss to UNC in their final regular-season meeting showed that the Orange can certainly hang in with the Heels, and their March Madness form is far beyond what they've exhibited during the regular season.
In addition, Gleeson touted 'Cuse's outstanding tandem of freshmen Malachi Richardson (the team's comeback hero against Virginia in the Elite Eight) and Tyler Lydon for providing fresh and much-needed talent in the starting unit along with standout seniors Michael Gbinije and Trevor Cooney.
With a couple of young guns thirsty for a championship and determined to turn a few more heads, maybe Syracuse doesn't really need depth beyond its sensational starters after all.
Fox Sports
| Expert | Prediction |
| --- | --- |
| Adam Meyer | North Carolina |
We had quite some fun with our final expert selection. Adam Meyer of Fox Sports introduced us to WhatIfSports.com's college basketball game simulator, which automatically predicted a particular game's outcome based on a number of factors and statistics relevant to the two teams set to go head-to-head.
The Fox Sports crew ran the North Carolina-Syracuse contest 1,001 times, and the Tar Heels won 72.8 percent of the time by an average margin of about eight points per contest. Meyer also mentioned that No. 1 seeds in the Final Four have won the tournament seven of the last nine times, so that could be one deciding factor taken into consideration by the simulator.
We then gave their prediction machine a whirl ourselves, albeit just with five attempts. Four of the five results were victories for UNC by no less than nine points, and the lone win for Syracuse was a 13-point blowout. Eerily accurate, or a clever hoax?
If you're curious to put What If Sports' simulation engine to the test yourself and hopefully aid you with your Final Four predictions for Saturday, then go right ahead and have a crack at it over here.
Create a betting account now to cash in from this exciting Final Four showdown and all the action from the NCAA Tournament before it's too late.

Comments
comments