The Wisconsin Badgers opened the season with an embarrassing loss to Western Illinois. They also lost in successive games to Milwaukee and Marquette. Yet somehow, the Badgers cobbled together enough wins to get into the Big Dance.
And now, they even reserved a seat in the Sweet 16 round, where they'll face off with the Notre Dame Fighting Irish. Both Wisconsin and Notre Dame are coming off thrilling wins that ended in buzzer beaters. Which team will head to the Elite Eight?
For more March Madness previews, you can check out our breakdown of Virginia vs Iowa State.
March Madness News & Predictions
March Madness No. 6 Notre Dame vs. No. 7 Wisconsin Preview
Where: Wells Fargo Center, Philadelphia
When: Friday, March 25, 7:27 PM ET
Line: Notre Dame Fighting Irish (-1) vs. Wisconsin Badgers (+1); total: 132.0 – view all March Madness lines
TV Broadcast: TBS
Betting on the Notre Dame Fighting Irish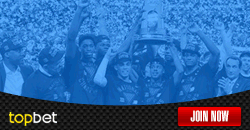 When Stephen F. Austin asked for a "
Hell yeah
", the Fighting Irish gave them a loud "Hell no."
Notre Dame beat the Lumberjacks on Sunday, 76-75, thanks to Rex Pflueger's tip right before time expired to give the Fighting Irish a spot in the Sweet 16.
Notre Dame's offense has really come along thus far in the tournament. The Fighting Irish have shot a high 57.4 percent from the field over their last two games. They shot 29-for-51 (56.9%) against Stephen F. Austin with six threes. Demetrius Jackson led the team with 18 points, while Zach Auguste came up with a monster double-double of 16 points and 15 boards in a complete display of dominance inside the paint.
Jackson and Auguste have a lot riding on their shoulders against a Wisconsin team that is hitting its stride at the right time. Both players have the experience to keep the team's nerves in check and the tools to match up well with their Wisconsin counterparts.
Jackson is a do-it-all guard who could score in a number of ways and a pesky defender who could disrupt opponents' offense in the backcourt. Auguste, meanwhile, is the team's defensive anchor, averaging 1.1 BPG to go with 14.2 PPG and 10.8 RPG. As a whole, the Fighting Irish are averaging 4.1 BPG and limits opponents to only 56.5% shooting at the rim.
The X-factor for Notre Dame is Bonzie Colson, an undersized power forward who knows how to move in the post. He's standing just 6-5 but has shown in the past that he can hold his own inside against bigger studs. He posted 12 points and 12 rebounds against Duke back in Notre Dame's ACC Tournament semis loss on March 10.
Notre Dame is 3-2 ATS in its last five games overall.
Create a betting account now and cash in on all the NCAAB action.
Betting on the Wisconsin Badgers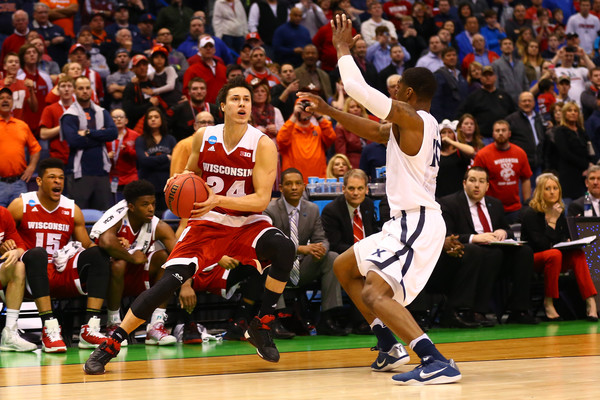 Losing Frank Kaminsky and Sam Dekker prior to the season meant Wisconsin was minus two guys who can take the big shots. The Badgers certainly didn't miss those players on Sunday when Bronson Koenig buried a game-winning triple to give Wisconsin a 66-63 win over second-seed Xavier.
Koenig led all scorers with 20 points, while also grabbing seven rebounds. Freshman forward Ethan Happ held his own against Xavier's bruising tandem of James Farr and Jalen Reynolds, as he scored 18 points to go with seven boards. He's in for another tough matchup with Notre Dame's Auguste and it would be nice for him if Nigel Hayes could get his game back.
Hayes scored just six points against Xavier, going 2-for-10 from the field and 0-for-5 from beyond the arc. Hayes, however, knows how to contribute in other ways when his shots aren't falling, as evidenced by his season averages of 5.8 RPG and 3.0 APG.
In any case, Hayes, who is averaging 16.2 PPG, needs to chip in points for a Wisconsin team that doesn't have that many contributors on offense. Wisconsin has averaged just 56.6 points over its last two games.
Wisconsin, however, doesn't need to score many points to get a win. The Badgers likes to slow down the game's pace and control the tempo. They're getting just 65.9 possessions per game and score 68.2 PPG on the season.
Instead, the Badgers play a grit-and-grind basketball that reduces scoring opportunities for opponents. Their defense is top-notch, holding opponents to only 63.9 PPG on 42.8% shooting.
Wisconsin is 6-4 ATS in its last 10 games overall.
Writer's Prediction
Notre Dame (-1) wins, 71-65.

Comments
comments