The Washington Capitals have a huge 3-0 advantage in the playoffs for the first time in team history. Considering the Philadelphia Flyers continue to implode, then the Caps may have the green light to complete the sweep. But the Flyers are bound to play rough and tough as they attempt to avoid closing the season with a home loss. The Caps also have a futile history of playoff collapses.
Will Washington learn from postseasons past to cap off this series with a sweep? Or will the rowdy Flyers get at least one more hurrah before ending their season? Read on as we take a look at this big Game 4. It's going to be ugly.
For more on the Stanley Cup Playoffs, check out our complete previews for the Isles vs. Panthers and Wild vs. Stars.
NHL News and Predictions
Philadelphia Flyers vs. Washington Capitals Game 4 Preview
Where: Wells Fargo Center, Philadelphia
When: Wednesday, April 20, 7:00 PM ET
Line: Philadelphia Flyers (+155) vs. Washington Capitals (-175): total 5.0 – view all NHL lines
TV Broadcast: NBCSN
Betting on the Philadelphia Flyers
Having been fired up by a pregame ceremony honoring late owner Ed Snider, the Philadelphia Flyers roared to life at the start of Game 3 at Wells Fargo Center. Michael Raffl scored on the first shot of the game just 57 seconds in, but they could not hold the fort as Washington ended up winning 6-1.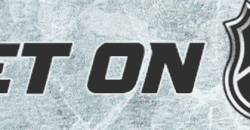 The Flyers were reckless and rowdy. They committed nine penalties which led to nine Washington power plays. Fans even followed suit, throwing garbage on the ice in the third period. Committing plenty of penalties and going up against the vaunted Washington power play is the last thing the Flyers need.
The Flyers will need plenty of discipline in order to avoid a sweep on Wednesday night. They'll also need their top players to finally step up. Claude Giroux, who led Philadelphia with 67 points in the regular season, has none in the three games in this series. The Flyers have also gone a disappointing 0 for 13 on the man advantage in the playoffs.
A struggling offense hasn't helped the Flyers, and neither has a bumbling Steve Mason in net in the first three games. Mason allowed 12 goals in this series for a .852 save percentage. His struggles could mean ex-Capital Michal Neuvirth could start between the pipes Wednesday night. Neuvirth won his lone start against Washington in the regular season despite allowing three goals.
The Flyers have won seven of their last 10 at home dating back to the regular season.
Betting on the Washington Capitals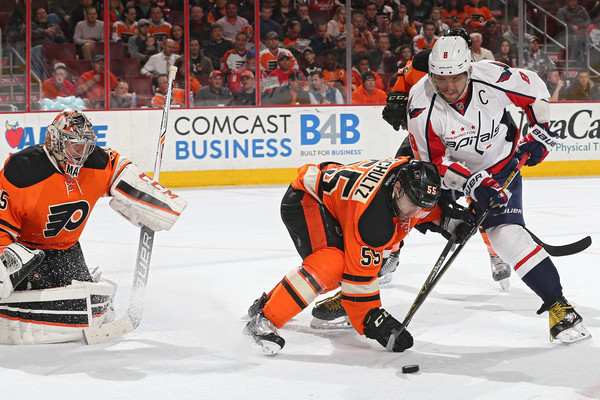 Washington's power play was not to be denied Monday. They scored five times, four in the third period alone, while on the man advantage en route to a 6-1 victory. Alex Ovechkin was stellar in Game 3, recording two goals and an assist.
It's not all Ovechkin that's got Washington going. He's had plenty of help from John Carlson, Nicklas Backstrom and Marcus Johansson. Carlson had a goal and two assists in Game 3 to tie for the team lead with six points; Backstrom has a goal and five assists; and Johansson has one goal and four assists.
Everything wasn't smooth sailing for the Caps, though. Defenseman Brooks Orpik suffered an upper-body injury in Game 3 which will keep him out Wednesday night. Orpik has the experience of the grit and grind of the playoffs which has proven valuable for the Caps. In his stead, Taylor Chorney may see his first action of the series. Chorney has had limited time on ice all season long with just six points in the regular season.
While the Caps could use their amazing offense to win this game, they wouldn't be as successful if not for goalie Braden Holtby. Goaltending has been an important key for Washington in this series. He's allowed just two goals on 74 in three games. Holtby has stopped 72 of 74 shots in the past two games.
The Caps have lost five of their last seven games at Wells Fargo Center.
Writer's Prediction
The Flyers (+155) manage to stay alive in a gritty Game 4.
Create a betting account now and make your own Stanley Cup Playoffs experience.

Comments
comments