We've got a fantastic matchup between two relatively unfamiliar faces at the Big Dance's West Region this coming Friday between the Texas A&M Aggies and the Green Bay Phoenix.
Often known for their prowess on the gridiron, the Aggies are back in the college basketball national title race after a four-year absence. Meanwhile, the Green Bay Phoenix (not to be mistaken with that other celebrated pro football team from Wisconsin) are back in the March Madness hunt for the first time in two decades.
Which of these two pigskin-linked programs will emerge victorious on the hard-court and advance into the next round of the NCAA Tournament? Let's examine both clubs in greater detail below.
Afterwards, check out a couple of other equally compelling showdowns of at the East Region's side of the bracket with our previews for Virginia vs. Hampton and Purdue vs. Arkansas-Little Rock.
March Madness News & Predictions
March Madness No. 3 Texas A&M vs. No. 14 Green Bay Preview
Where: Chesapeake Energy Arena, Oklahoma City
When: Friday, March 18, 7:15 PM ET
Line: Texas A&M Aggies (-13) vs. Green Bay Phoenix (+13); total: 155.0 – view all March Madness lines
TV Broadcast: TBS
Betting on the Texas A&M Aggies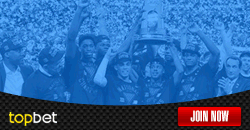 There's more reason for the College Station faithful to rejoice during this college football offseason as the No 3. Texas A&M Aggies men's basketball team appear poised to take the hoops tournament by storm for a change.
Prior to the crushing overtime loss to Kentucky in the conference championship game, the Aggies put together a sweet eight-game win streak to eventually lock-up the West region's third seed, which also tied the school's best seeding at the Big Dance.
SEC Coach of the Year Bill Kennedy has truly done a masterful job of maximizing his four senior starters on the roster.
There's the high-scoring pairing of guards Jalen Jones and Danuel House, who are each averaging over 15 points per contest this season, plus the sensational backcourt tandem of Alex Caruso and Anthony Collins – the combined assists leaders this season in all of Division I basketball. Caruso, by the way, is also Texas A&M's all-time leader in assists and steals.
With a dynamic passing duo at their disposal, it's no surprise that the Aggies are 19th in the nation in assists-to-turnover ratio (1.45). Even better is the fact that the team plays very sound defense as well. TAMU's ranked 30th overall by surrendering just 65.5 points per contest.
Can Green Bay handle the Maroon and White's well-balanced attack? Based on Texas A&M's plus-ten point differential this season, it seems rather unlikely that the Phoenix's prolific offense will be enough to overcome the Aggies and their discipline on both sides of the ball.
Create a betting account now to cash in from all the exciting March Madness opening round action.
Betting on the Green Bay Phoenix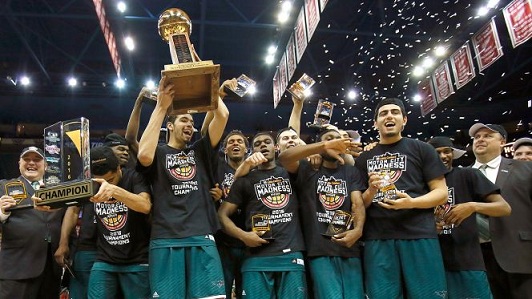 Exactly how much of a factor has first-year head coach Linc Darner been for the 14th-seeded Green Bay Phoenix's magnificent campaign? Fresh off a Division II national title win with Florida Southern in 2015, Darner imparted his hoops knowledge to Green Bay with very dazzling results.
Although the Phoenix entered the Horizon League's post-season tournament with just the fourth-best record from the regular season, they finished with a flurry by winning all four of their conference tourney matchups by no less than seven points each, including the 99-92 stunning upset of top-seeded Valparaiso in the semis.
Yes, offense is what drives this Green Bay squad. The team scores an average of 84.2 points per game, which is good enough for 6th overall in Division I play. Heck, when you statistically take one shot attempt every 13.4 seconds or so, you're bound to find the bottom of the net often, alright.
Besides having a lightning-paced attack, the Phoenix are also tenacious when it comes to forcing their opponents into making mistakes. They rank sixth in the nation as well with their average of 16.2 turnovers per contest.
Watch out for the one-two punch of guards Carrington Love and Jordan Fouse on Friday night. Love leads his team in scoring (17.7 PPG) and assists (3.5 APG), while Fouse was lights out during the conference championships, seeing his season average of 12.8 points per contest soar to 18.5 over the past four games.
Writer's Prediction
The Aggies (-13) have a more well-rounded performance and ultimately seal the win, but Green Bay's firepower does just enough for the team to cover the rather large spread.

Comments
comments