There's a new top two in TopBet's NCAA power rankings. The Kansas Jayhawks and Michigan State Spartans have been playing some of the best in the nation over the past few weeks, while a few of their main rivals have stumbled along the way.
With just days remaining until Championship Week, let's take a quick look at the top 10 best NCAA college basketball teams this week. Meanwhile, get ready for those top teams in action this week with our previews of Michigan State vs. Rutgers and Miami (FL) vs. Notre Dame.
March Madness News & Predictions
NCAA College Basketball Power Rankings: KU Back on Top
1. Kansas (26-4, 14-3 Big 12)
Previous Rank: 2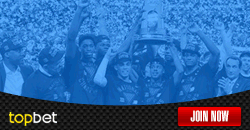 Kansas couldn't have sealed a 12
th
-straight Big 12 title more emphatically than with a 30-point road win over upstart Texas in Austin. Up next for the streaking Jayhawks: wrapping up the regular season with an 11
th
-straight win against the last team to beat them: Iowa State.
2. Michigan State (24-5, 11-5 Big Ten)
Previous Rank: 4
While the other top teams have been dropping games, the Spartans have been busy blowing teams out. They're an incredible 9-0 ATS in their last nine, and are now overall favorites at +600 to win the national championship.
If they run the table the rest of the way – which is not too hard to imagine given their last two games are at Rutgers and vs. Ohio State – they'll head to the Big Ten tourney on a six-game win streak and 10-1 in their last 11.
3. Villanova (26-4, 15-2 Big East)
Previous Rank: 1
Villanova failed its biggest test of the year at Xavier, as the supposedly improved Wildcat defense couldn't handle the Musketeers at full strength. With that loss, questions remain regarding Nova's ability to finally make it past the first weekend of the tournament.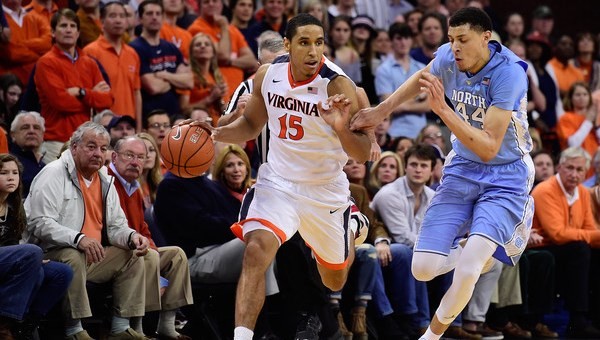 4. Virginia (23-6, 12-5 ACC)
Previous Rank: 8
The Hoos kept their hopes of winning back-to-back ACC regular season titles alive with big wins against North Carolina and Clemson. Malcolm Brogdon (22 PPG in his last five games) has been the Hoos' entire offense at times, and is making a very strong case to win ACC Player of the Year in his senior year.
5. Xavier (25-4, 13-4 Big East)
Previous Rank: 6
You just knew that after beating No. 1 Villanova pretty convincingly, the Musketeers' chances of suffering a major letdown spot at Seton Hall would go sky high. And so they did, which has all but ended their dreams of a No. 1 seed in the tourney. Nevertheless, the Musketeers showed that their ceiling is as high as any team in the country.
6. Oklahoma (23-6, 11-6 Big 12)
Previous Rank: 3
Buddy Hield's supporting cast has let him down during the homestretch of conference play. The Sooners went just 4-4 in February despite Hield averaging 23 points in those eight games. And they almost blew another game against Baylor on Monday after leading by 21 at halftime. The Sooners' status as an elite team has been well and truly debunked.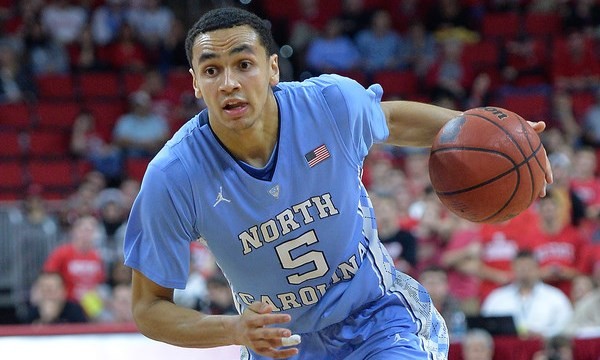 7. North Carolina (24-6, 13-4 ACC)
Previous Rank: 5
Can Marcus Paige's senior season get any worse? The lefty's stroke has deserted him this year, particularly in big games. He's shot just 11-of-44 in his last four games against ranked opponents, including a 4-of-13 stinker in their 79-74 loss at Virginia on Saturday.
The Tar Heels are still currently priced at +700 to win the national title, but their hopes rest on Paige's ability to get back on track.
8. Miami (FL) (23-5, 12-4 ACC)
Previous Rank: 10
Meanwhile, Miami's week really couldn't have gone any better, as the Canes came away with back-to-back wins over a No. 3 Virginia and a No. 11 Louisville. If they can hold their nerve and beat Notre Dame and Virginia Tech, they get at worst a share of the ACC title.
9. Oregon (23-6, 12-4 ACC)
Previous Rank: –
After three-straight wins, the only thing standing in the way of Oregon and an outright Pac-12 title is Southern California. The Ducks, who play their last two games on the road against UCLA and USC, took care of both LA schools when they made their way up to Eugene back in January.
10. West Virginia (22-7, 11-5 Big 12)
Previous Rank: –
After tough losses to Texas and Oklahoma, Jaysean Paige made sure the Mountaineers weren't going to lose to a third-straight ranked foe as he dropped a season-high 34 points on Iowa State. A Big 12 title may be out of reach, but a No. 2 seed in the tournament is still a very real possibility if WVU continues to finish the season strong.
Create a betting account now and cash in on all the top teams in NCAA college hoops.

Comments
comments