No team in the 2016 NCAA Tournament has even come close to threatening the North Carolina Tar Heels. The ACC champs have smoked their first five opponents by at least 14 points, which is one reason why they've been installed as -2.5 favorites in the championship game against Villanova. But there are a few more factors that will ultimately see the Tar Heels edge out the Wildcats.
Let's examine those factors more closely by providing key stats to illustrate just how vital they can be. Meanwhile, don't forget to check out the other side with our breakdown of the Villanova Wildcats.
March Madness News & Predictions
UNC National Championship Game Breakdown
Inside Presence
At this point, it's no secret where UNC's key to success lies: in the paint. With their superior size, the Tar Heels have torn each of their five tournament opponents to shreds inside.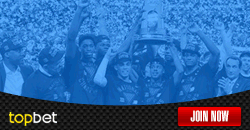 Most Outstanding Player front-runner Brice Johnson (20 points and 9.6 rebounds per game) led the Tar Heels charge as they outscored Syracuse 50-32 in the paint, grabbed 16 offensive rebounds and had a +12 rebounding advantage in their Final Four matchup.
Johnson has the ability to be the best player on the court in Houston. He'll be a mismatch for whomever Nova decides to put on him. But the beauty of UNC is that Johnson doesn't need to completely take over for them to win.
With Kennedy Meeks and Isaiah Hicks also manning that frontcourt rotation, the Tar Heels can just wear opponents out on the offensive glass. UNC grabbed well over 50 percent of offensive rebounding opportunities in their last two games, a truly insane rate.
The undersized Wildcats, who are one of the worst in keeping opponents off the offensive glass (10.3 offensive boards allowed per game), should stand little chance.
Solid Defense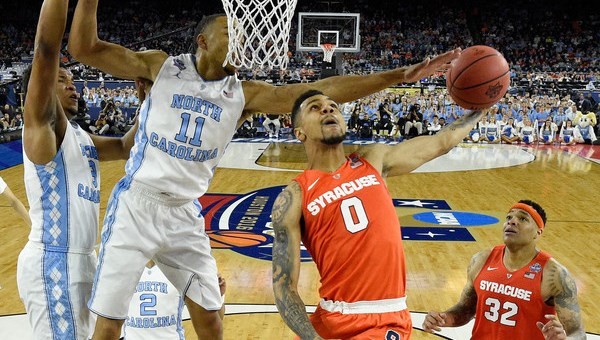 Everyone knows all about the Tar Heels' offense, which is ranked No. 1 by KenPom.com. But don't sleep on their defense, which has come to play during the tournament. They're giving up 72 points per game, but that number is more impressive considering their games are much faster paced, averaging close to 70 possessions.
Apart from Notre Dame, which was one of the most efficient offenses in the country this year, none of their opponents have shot the ball particularly well. The Tar Heels have held three of their last four opponents to 41 percent or lower from the field.
Villanova's Kris Jenkins is an integral part of his team's offense, but he'll have some trouble shooting over the length of childhood friend Brice Johnson.
Safe Hands
One of Villanova's main keys to victory throughout the season has been its ability to force turnovers. Well guess what? UNC just so happens to be one of the teams best-equipped to neutralize that advantage. The Tar Heels are 10th-best in the country at taking care of the ball, turning the ball over just 12.8 times per 100 possessions.
Senior Marcus Paige and sophomore Joel Berry II are both very capable ball-handlers that won't break amid the hounding pressure from Villanova's guards. Fewer turnovers means more chances for the Tar Heels' outstanding offense to score, and no one has been able to stop them from doing that all tournament.
Confident in North Carolina's chances of pounding Nova into submission? Create a betting account now and take the Tar Heels to win the national title.

Comments
comments