Revenge is on the minds of the Kansas Jayhawks later tonight, as they host the Oklahoma State Cowboys. The Jayhawks are on a five-game win streak, but still need to get some more victories to shake off the West Virginia Mountaineers for a lone share of the top spot in the Big 12. Will the Jayhawks avenge their previous loss to Oklahoma State? Or will the Cowboys escape Lawrence with yet another upset win?
Read on for more about this game. You can also check out our NHL game previews for Stars vs. Preds and Maple Leafs vs. Blackhawks.
March Madness News & Predictions
Oklahoma State Cowboys vs. Kansas Jayhawks Preview
Where: Allen Fieldhouse, Lawrence
When: Monday, February 15, 9:00 PM ET
Line: Oklahoma State Cowboys at Kansas Jayhawks – view all NCAA Basketball lines
TV Broadcast:ESPN
Betting on the Oklahoma State Cowboys (12-13 3-9 Big 12)
Despite missing their top two scorers, the Cowboys still managed to find a way to eke out a hard-earned 58-55 overtime win over Kansas State on Saturday.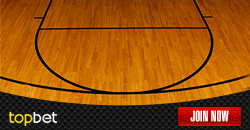 Playing without Phil Forte (elbow) for the 22
nd
time this season and freshman point guard Jawun Evans (shoulder) for the third-straight contest, the Cowboys were left mostly relying on Leyton Hammonds and Jeff Newberry , who led the team with 13 and 10 points, respectively, against the Wildcats.
Forte is likely done for the season, while Evans' status remains uncertain. If the latter can't go later tonight, Hammonds and Newberry should expect heavier loads on offense again. Evans was key in Oklahoma State's 86-67 upset win in Stillwater over then No. 3 Kansas on January 19, as he scored 22 points on 7-for-11 shooting. Hammonds and Newberry are tied for third on the team in scoring with identical averages of 10.6 points per game.
That said, how the Cowboys would fill in Evans' team-leading 13.3 points per game is largely up to their bench that outscored Kansas' relievers the last time, 28-18.
Tavarius Shine, who scored 11 points against Kansas State, will look to team up again with fellow second stringer Chris Olivier, as the two combined for 16 points off the bench in the earlier meeting with the Jayhawks. Jeffrey Carroll, meanwhile, needs to bounce back from a pathetic five-point outing on Saturday and lend added firepower to the starting unit. He chipped 11 points with three triples against Kansas last January.
Oklahoma State, which averages 69.0 PPG, is 6-4 ATS in its last 10 games as the road team.
Create a betting account now and cash in on all the NCAAB action.
Betting on the Kansas Jayhawks (21-3, 11-1 Big 12)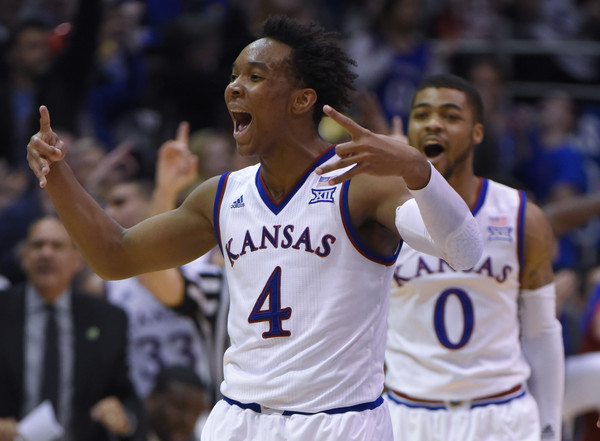 After back-to-back wins over top 10 teams in West Virginia and Oklahoma, the Jayhawks get some sort of a respite when they go up against previous tormentor Oklahoma State.
While the Cowboys did beat Kansas in the earlier showdown, Oklahoma State comes to Lawrence tonight without their aforementioned leading scorer, Jawun Evans. Playing at the intimidating Allen Fieldhouse should also rattle the Cowboys, who are likely to feel the pressure coming from the partisan Jayhawks crowd.
The Cowboys knocked down 11 threes in the previous Kansas game, but they are averaging just 6.2 three-pointers on 33.2 percent shooting thus far this season.
In any case, the Jayhawks have enough firepower to outduel Oklahoma State. After all, Kansas is 17th in the league in scoring with 82.7 PPG and is fresh off a 76-72 win over Oklahoma on Saturday, wherein it shot 46.3% from the field and went 11-for-26 from beyond the arc. Sophomore Devonte' Graham was a monster in that game, as he dropped 27 points with eight threes.
Kansas has averaged 77.5 points and shot 50.3% from the field over its last six games. The Jayhawks look to be just as deadly on offense later tonight against Oklahoma State's poor defense that surrenders 69.7 points per game in conference play.
Kansas is 14-0 SU in Lawrence this season and hasn't lost in 39 games there going back to January of 2014.
Writer's Prediction
Kansas wins, 81-61.

2,243 total views, 1 views today
Comments
comments