Brice Johnson and the No. 1 seed North Carolina Tar Heels have been towering over the opposition thus far in the tournament. No one has been able to stop the runaway freight train that is the North Carolina senior, who is continuing to strengthen his case as the national player of the year. But Johnson will have to pick on someone his own size in the Sweet 16 against Thomas Bryant and the Indiana Hoosiers.
Indiana has bounced back from a bitter end to its Big Ten season to make its first Sweet 16 in three years. But can the Hoosiers pull off the big upset over the Tar Heels? Read on as we break down this ACC vs. Big Ten clash and while you're at it, you can also check out our previews of Villanova vs. Miami and Virginia vs. Iowa State.
March Madness News & Predictions
March Madness No. 1 North Carolina vs. No. 5 Indiana Preview
Where: Wells Fargo Center, Philadelphia
When: Friday, March 25, 9:57 PM ET
Line: North Carolina Tar Heels (-5.5) vs. Indiana Hoosiers (+5.5); total: 160.0 – view all March Madness lines
TV Broadcast: TBS
Betting on the North Carolina Tar Heels
North Carolina held off a strong challenge from ninth-seeded Providence, hacking out an 85-66 victory on Saturday to advance into the third round of the national tournament. The Tar Heels leaned on the strong performances of starters Brice Johnson, Joel Berry, Justin Jackson and Marcus Paige to grab the much-needed win and advance into the NCAA tournament's Sweet 16 for the 27th time in their history.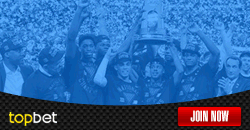 Johnson recorded his 21
st
double-double for the Tar Heels this season, putting up 21 points, 10 rebounds and two blocks. Berry chipped in 15 markers of his own while Jackson scored 15 points on 6-of-13 shooting from the field. Paige was a steady influence in the backcourt, scoring 12 points and grabbing three boards against the Friars.
They have been the main stalwarts for the Tar Heels this season with all four players averaging in double-figures. Johnson has been North Carolina's main man in the low block, averaging 16.8 points and 10.5 rebounds per game this campaign. Berry, Jackson and Paige, on the other hand, are averaging 12.8, 12.1 and 12.0 points respectively.
They will need that same kind of balanced attack if they are to beat Indiana this coming Friday. The Hoosiers are 11th in the nation in adjusted offensive efficiency, scoring 118.7 points per 100 possessions this season. That won't faze the Tar Heels, though, who are fifth in the country in that same department, racking up 119.9 points per 100 possessions this season.
North Carolina is 9-1 SU and 7-3 ATS in its last 10 games.
March Madness is finally here! Create a betting account now and cash in on all the exciting NCAA college basketball action.
Betting on the Indiana Hoosiers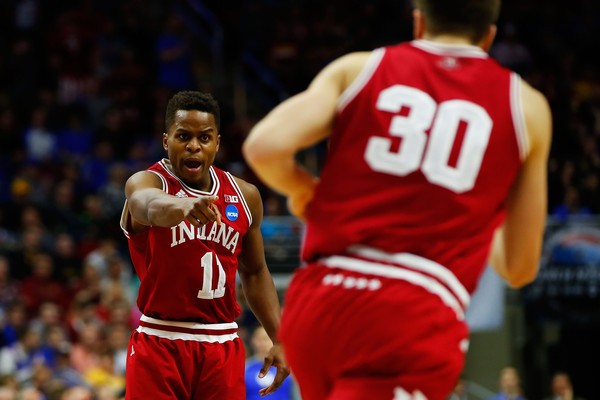 Indiana booked a ticket to third round of the national tournament with a thrilling 73-67 win over No. 4 Kentucky on Saturday. The Hoosiers battled back from a five-point first half deficit to record the upset win and in the process secure their first Sweet 16 appearance since 2012.
Three players scored in double-figures for the Hoosiers who shot a solid 48.1 percent from the field. Yogi Ferrell led the way for Indiana in this contest, scoring 18 points, grabbing five boards and dishing out four assists. He has been a vital cog in the Hoosiers' success this season, leading the team in scoring (17.1 PPG) and assists (5.6 APG) this campaign.
We can talk all we want about Indiana's offensive firepower but it was really the Hoosiers' effort on the defensive end that swung the game in their favor. The Hoosiers held the Wildcats to just 4-of-16 shooting from beyond the arc on Saturday. In fact, they limited Kentucky star Jamal Murray to just 1-of-9 shooting from downtown.
Indiana also forced Kentucky to commit a whopping 16 turnovers in that game. The Hoosiers will need that same kind of defensive intensity if they are to beat North Carolina this coming Friday. The Tar Heels are 12th in the nation in scoring, averaging 82.4 points per game this season.
Apart from playing solid defense, the Hoosiers will also need Thomas Bryant to impose his will underneath the basket against the Tar Heels. He had 19 points, five rebounds, two steals and one block in a sterling all-around performance against Kentucky. He will have his work cut out for him, however, against a North Carolina side that possesses one of the best frontcourts in the nation today. The Tar Heels displayed that might in the game against Providence where they outrebounded the Friars, 42-24.
The Hoosiers are 8-2 SU and 7-3 ATS in their last 10 games.
Writer's Prediction
North Carolina (-5.5) has the superior talent and it finds a way to deliver the win and cover.

Comments
comments