The 2016 NCAA Tournament championship game is set, with the two best and most deserving teams left standing. The North Carolina Tar Heels and Villanova Wildcats have stamped their dominance all over this year's tournament, and they've done it in their own unique style. The Tar Heels have mercilessly pounded their foes inside, while the Wildcats have rained fire from deep.
The two teams were outstanding again in blowing out their respective Final Four opponents. But which one will come out on top when their styles clash in the national championship game? Get a comprehensive preview of the UNC vs. Villanova title game below.
And for more on this awesome matchup, check out our individual team breakdowns of Villanova and North Carolina and the three main factors that will win them the national championship.
March Madness News & Predictions
March Madness UNC vs. Villanova Preview
Where: NRG Stadium, Houston
When: Monday, April 4, 9:19 PM ET
Line: North Carolina Tar Heels (-2.5) vs. Villanova Wildcats (+2.5); total 150.0 – view all March Madness lines
TV Broadcast: TBS
Betting on the North Carolina Tar Heels
North Carolina's dominance throughout this tournament has been something to behold. After disposing of ACC rival Syracuse in the Final Four, the Tar Heels have now won all five tourney games by at least 14 points. And after failing to cover in their first game against FGCU, they're 4-0 ATS in their last four.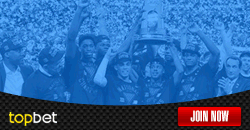 The Tar Heels just impose their will in the painted area over anyone the face. Big men Brice Johnson and Kennedy Meeks combined for 31 points on 13-of-20 shooting with 17 rebounds against Syracuse.
The Tar Heels as a team grabbed 16 offensive boards and had a big +12 rebounding advantage. They're averaging 14 offensive rebounds per game in the tournament, and should be able to overwhelm a Villanova team that has struggled keeping opponents off the boards all season.
Johnson has been a consistently great force throughout the tourney, averaging 20 points and 9.6 rebounds per game. The 6-11 senior will have the decided length advantage over Villanova's Kris Jenkins, or whomever Nova puts on him, and should cause problems on both ends of the floor.
The Tar Heels are so dominant inside that they were comfortably in the lead against Cuse even as they went 0-of-12 from three for the first 30 minutes. But Marcus Paige got hot eventually and went 3-of-7 from deep.
Paige is having a strong tourney, averaging close to 14 points per game and shooting 47 percent from three. If they can get that kind of production from their senior guard from the perimeter against Villanova, the Tar Heels offense (No. 1 in adjusted offensive efficiency per KenPom.com) will be that much more difficult to stop.
Create a betting account now and cash in on the final NCAA March Madness game of the year.
Betting on the Villanova Wildcats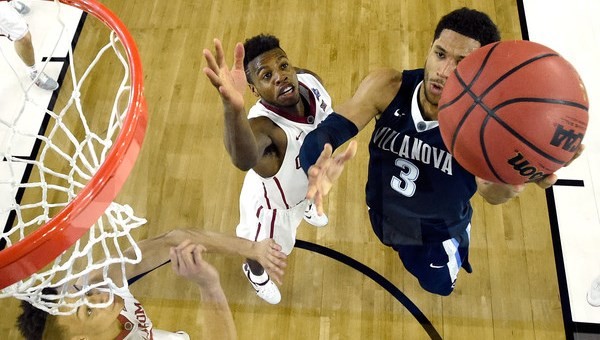 Villanova just went supernova on the Oklahoma Sooners.
The numbers say it all. 95 points on 1.45 points per possession. A 44-point win, a new record for any Final Four game, despite being just a two-point favorite. 71.4 percent shooting from the field, second-best for a Final Four game. The Wildcats simply played a perfect game.
They surely can't play much better in the final, but based on their tournament so far, they should still be formidable even if they do drop off. They thrashed their first three opponents by an average of 24 points. They shot 53 percent from three in those games, and still beat No. 1 overall seed Kansas despite shooting just 4-of-18. They went 11-of-18 from downtown against Oklahoma.
That incredible three-point shooting makes the Wildcats a great matchup against a UNC team that was one of the worst teams in the nation in terms of both shooting and defending the three-pointer throughout the season.
As great as Nova's offense has been, though, their defense has arguably been better. No team has yet to break 70 points on them in the tournament. They've also forced double-digit turnovers in all five games, including 33 against their two toughest opponents, Kansas and Oklahoma.
They held KU and OU—two of the best three-point shooting teams in the country—to 24 just percent shooting, and limited Buddy Hield—only the most dangerous scorer in the nation—to nine points. If there's any defense that can slow down the UNC machine, it's Villanova's.
However, 6-11 senior Daniel Ochefu will need to be as close to his best as possible against UNC. Ochefu tweaked his ankle against the Sooners, but appeared to be fine after a brief exit. His effectiveness will be vital for the Wildcats to battle down low against UNC's relentless rebounders.
Writer's Prediction
Villanova's defense slows down UNC enough to claim the national title with a 74-71 win.

Comments
comments